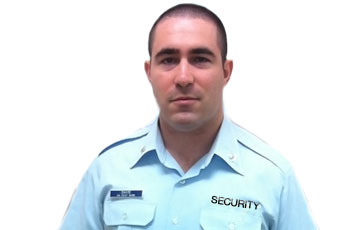 SIA Door Supervisor Training
We at Secured Security Consultancy Limited (SSC Ltd), provide the Level 2 Door Supervisor training course, which is an accredited qualification to meet the requirements of the Security Industry Authority (SIA).The course is as per relevance specified by SIA and provides the necessary knowledge and skills for those who are looking to apply for an SIA licence and afterwards work as a Door Supervisor in the private security industry of the UK.
We provide you with this course which can be completed in just 4 days, and you must complete some distance learning before attending the first day of this course. After booking this course with us at SSC ltd, we mail you the course details and resources which you must study. A 20 questions multiple-choice exam has to be passed on the morning of the first day of your course, as evidence that you have completed the mandatory distance learning before arriving.
Quick Guide for This Course
Cost of SIA Door Supervisor Training Course

- £200 (No Hidden Cost involved)

Duration of SIA Door Supervisor Training Course

- Four days

SIA Door Supervisor Training Course Timings

- 10 am to 7 pm

Minimum Age for SIA Door Supervisor Training Course

-18 years

Assessment and Result of SIA Door Supervisor Training Course

- 3 multiple choice exams and a practical exam thereafter. Result declared after 10-15 working days post-exam.

Upon successful completion, of course, candidates receive a level 2 award indoor supervision (QCF) certificate.
What Are Course Contents?
The SIA door supervisor course training is divided into 4 units:
Common Security Industry Knowledge
Door Supervisor Specialist Module
Conflict Management Module
Physical Intervention Skills Module
For Whom Is This Course Suitable For?
Join this course at Secured Security Consultancy Ltd (SSC Ltd), to get the accredited qualification in order to work as a door supervisor in the future, by acquiring the required skills and knowledge. Worry not as our course meets the licensing requirements as per SIA.