Be a Security Officer by Opting for Close Protection Course in London
14, November 2019
---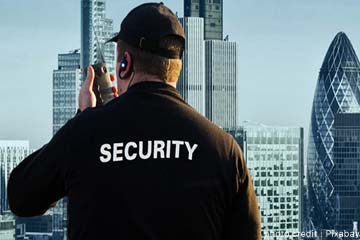 Have you seen a black cat commando? Wearing a black uniform and holding the machine gun, the men look different from others. You may look at them and mesmerized by their look. You may also dream of becoming like them. Your dream can come to reality and you may also shine like other commandoes. What you want to do is just go for a proper close protection course in London. These types of courses are specially designed which will help you build a successful career in this sector. There are some educational institutes in the UK offering these types of lesser-known career courses to the students. Moreover, the fee structure of the courses is within everyone's budget. You can easily opt for these.
What Are the Benefits You Can Avail of By Doing These Kinds of Courses?
There are a lot of benefits you can avail of by doing these courses. For example:
Private security agencies are very popular nowadays. Persons working in this sector are getting a handsome salary. You can easily build your career in this sector by finishing these close protection courses in London.
By doing these courses, you can opt for becoming a close protection operative.
Training Facilities Provided by The Institutes:
This kind of career requires theoretical as well as practical knowledge. If you don't have any prior knowledge about the field, you may face various problems and, in the end, you may fall behind in the fierce competition in your professional life. To avoid this situation, you should opt for a course specially designed for your desired career.
Choose the Right Institute:
There are a lot of institutes offering career-oriented courses along with a close protection course in London. They offer professional and vocational courses to help their students in building a successful career. If you choose their courses, you can get an idea of your job. On the other hand, these institutes help you in building your self-confidence. This, in turn, helps you in your professional field. At the same time, you should look into the course fees also. Choose an institute that is providing courses within a pocket-friendly budget. On the other hand, the institute should also arrange campus interviews so that you can easily get a chance to step into your desired field.
Go for the courses of Secured Security Consultancy Ltd:
There are a few institutes providing career-related security courses. Secured Security Consultancy (SSC) Limited is one of them. This London based Institute offers a variety of security-related courses that are designed by the eminent professionals related to that field. They can guide the students better to anybody else. The institute offers a specialized close protection course in London. All their courses are highly praised and popular among the students. Moreover, they arrange the facility of campus interviews also. If you want to step into this sector, do visit them and enroll in the best close protection course in London.