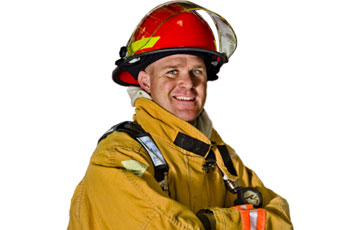 HSE Compliant Fire Marshal Training in London
Our HSE Compliant Fire Marshal Training ensures that the employers and the individuals highly responsible for the commercial buildings without any hesitation are able to head the fire risks in the compliance with the current Fire Marshal Training London law. It is crucial to design a plan in place to reduce as well as prevent the fire risk, in line with Fire Safety New Regulatory Reform Order 2005. For this purpose, we have formulated the Fire Marshal training in London for individuals involved in a firework.
Benefits of Obtaining a Fire Marshal Training London
The Fire Marshal Training or Fire safety course offered by Secured Security Consultancy Limited covers the role of a fire marshal. Here the delegates are sure to learn and imbibe knowledge about preventing fire at workplaces and will also learn about numerous kinds of fire extinguishers and how they should be used correctly. This course is highly aimed at those who are involved in the management of fire safety at commercial places. This may include supervisors, managers, fire wardens, team leaders and staff working in places where there is a severe risk of fire.
Here is How the Fire Marshal Training is Offered by Secured Security Consultancy Limited
Usually, the Fire Marshal Training in London is delivered via a combination of self-study and half-day training. Hence in a nutshell, what you need to do is choose a favourable date and enrol with us via our website to attain Fire Marshal Training. Once you call us or book a date with us for the Fire Marshal Training, you will receive an email from our end which would include all learning materials as well as resources needed to pass through the examination. On the training day, our instructor will give you a recap of all the course modules that you received in your mail. He will also enlighten you with all the answers you are expected to write during the examination. Once you get the confidence of all the aspects you are required to know, a test is conducted for the Fire Marshal certification.
The Fire Marshal course goes hand-in-hand with our Traffic Banksman course!