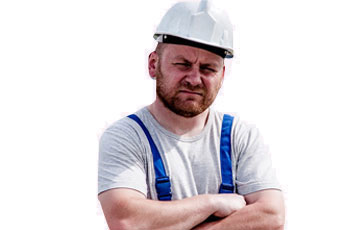 HSE Compliant Vehicle Banksman Training in London
Vehicle Banksman Training is particularly designed to meet the challenges of numerous sectors that now need banksman and traffic marshals. Our vehicle banksman training course or Traffic Marshal Training is based on the HSE Health & Safety regulation 1996, meaning that your training is universal and consistent to fulfil your legal training requirements.
The Traffic Marshal Training Course Content Usually is Based on The Following:
The Traffic Marshal Training Course Content Usually is Based on The Following:
Health and Safety Law of Traffic Management
Traffic Risk Assessment & Management
Basic and Major responsibilities of Vehicle Banksman/Traffic Marshal
Safety signs and PPE
The HSE Hand Signs
Dangerous Manoeuvring
Examination
By enrolling with us and availing the certification of Traffic Marshal Training, you are sure to increase your chances of getting employed as a Traffic Marshal.
What Is the Meaning of Traffic Marshal?
Vehicles Banksman or Traffic marshals are operatives who are highly trained to direct the vehicle movement on or around the site. After completing the vehicle banksman training successfully, you will be able to work as Vehicles Banksman or Traffic marshal.
Can Banksmen Be Used for Reversing Vehicles?
Of course, yes, but only if they have completed the vehicle banksman training. There is a hierarchy of control placing segregation at the top. Only during emergency circumstances when other control measures are failing, then a Banksmen can be used.
How Can Banksman Be Safe at the Workplace?
For them to conduct their daily work safely, it is crucial to be competent and trained to direct the moving vehicles. Also, they must agree on and use the standard signals while working which can only be construed within them if they attain a proper Traffic Marshal course.
What Is the Basic Problem?
According to statistics, it has been noted that around fifty people die and more than five thousand are injured in their workplace. Deaths nearly take place at work during reversing. Most of the accidents can be avoided if certain measures and precautions are taken, which an individual gets to know by completing the course. Hence, to be efficient in this field of Banksman, you must pass through the course and imbibe relevant skills.
The Objective Behind the Traffic Marshal Course:
You should be allowed to enter the site
Basic Safety and Health guidelines
Construction rules and regulations regarding traffic management
Safety behind the vehicle access
Risk Management for the purpose of directing the vehicles
Hazard analysis
Analysing dangerous manoeuvres during reversing
Safeguarding the staff and other pedestrians where the vehicles might be reversing
Full demonstration of the hand signal and HSE codes
Responsibilities and legal obligations of the employers
PPE
Prevention tips from accident