Take the SIA Door Supervisor Course London to Pursue a Different Carrier Option
05, December 2019
---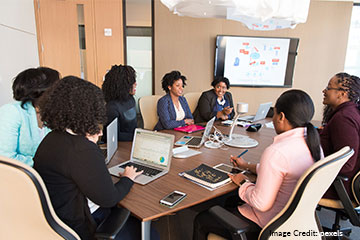 Every one of us has seen the security guards and their efficiency level to do their job with perfection and keep us safe and secure from any unwanted person or objects. They always do their job without caring for the consequences of the circumstances. Many of you may be idealized them, want to be one of them. But the main obstacle is that you don't know where you could get the proper training through an SIA door supervisor course in London or close protection security course. There are many organizations they offer the training but the authenticity and the course fees are the factors which might be not preferable for you. And you might be. Infused how these courses are going to help you choose your carrier.
The Benefits of Taking SIA Door Supervisor Course
It is very common for you to wonder what will be the benefits of taking an SIA door supervisor courses in London. The mainstream carrier options are too crowded and as there are many of them so eventually there are more trained people than the actual need which less to unemployment or getting a low salary than you deserve. But when you pursue a carrier like that you have the benefits of getting the best job opportunity there are always be the requirement of trained personnel. Whether it is the government or private sector, all need security. They opt for the trained guards. So, taking up an SIA door supervisor course in London will give you the eligibility to become a certified professional in this domain. If you are in another job profile then you have the option of taking the course which will be completed within a week or so and then take the passing out certificate, you will be eligible for the new job profile. You also can take the course as it will charge less than any other carrier-oriented course.
Select the Training Organization Carefully
You shouldn't go to any unknown training academy to enroll in an SIA door supervisor course in London. Everyone wants a properly trained professional. To get the job you need to prepare yourself and the first step will be selecting the authorized to get the opportunity of securing a job in a reputed organization or to get paid as you deserve. I can suggest you one of the best with all these opportunities. Secured security Consultancy Limited is the one you might be looking for. They have various security based out of the courses for their customers and they also offer job opportunities from their academy. Though many of the universities are offering these types of courses you only can get the best training from a professional academy. They train you for 4 to 6 days then will take an exam for SIB door supervisor course. You can get your result within 14 to 15 days. They also offer distance learning courses. To know more about their courses, go through their websites.