SIA Personal License Course: A Complete Guide
12, December 2019
---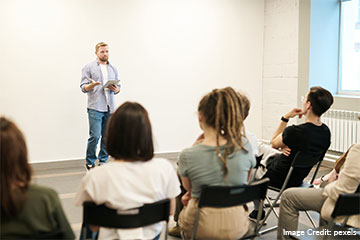 SIA personal license course is a legal requirement in London, for selling alcohol on licensed premises authorized to the license holder. This course ensures that hospitality workers, bar staff and event managers have attained the required skills as well as qualifications to operate legally, while at the same time also maintain a safe environment for their customers, employees, and co-workers.
What is an SIA Personal Licence Course?
The SIA personal licence course is a legal requirement in the UK, for sale of alcohol conducted within licensed premises by the personal licence holder. In order to apply for this SIA personal licence course in London, the person must hold an accredited qualification. The licensed premises must have an allocated personal licence holder, who is known as the Designated Premises Supervisor (DPS), and he/she must authorize every sale of alcohol within premises.
This SIA personal licence course provides the relevant training and accreditation required to legally sell and authorize the sale of alcohol at any licensed premises for those looking to pursue a career in hospitality and the bar industry. Additionally, one of the key skills is the ability to understand and implement the requirements of the Licensing Act within the workplace/permissible area.
Why Take Our Course?
By upgrading to our Fast Track package, you get the option of not having to wait the standard 10-15 working days for your results of training. And instead, you can receive your SIA personal licence course certificate on the same day also. We also offer an exam-only option for this qualification, whereby we email you the resources so that you can study at your own pace, and then sit for the exam only at one of our centres listed near your area.
How Can I Get A Personal Licence?
Acquiring a personal licence is generally a long-winded process. A detailed application process guide is explained below in 3 simple steps:
Step 1:
Book the course and then attend it
Step 2:
After passing the course, get certified
Step 3:
Now lastly, complete the licence application which will be available from your local council's website.
Remember that this course is also available as an online course.
What All is Taught in This Course?
The SIA personal licence course which holds a Personal Alcohol Licence is run over 1-day and is divided into the following units:
Licensing authorities
Personal and premises licences
Operating schedules
Permitted temporary activities
Unauthorized licensable activities
Police powers and rights of entry
Responsibilities of the personal licence holder in terms of legal matters
Personal licence holder's social responsibilities
Illegal drugs, the effects of alcohol and disorderly conduct
Protection of children
About SSC Limited (Secured Security Consultancy Ltd)
Secured Security Consultancy Limited (SSC Ltd) has the vision to enable those looking to generate income by selling alcohol. Our SIA personal licence course helps people complete the course, obtain the license and then be ready to sell alcohol. Moreover, the SIA personal licence course is a statutory requirement for people involved in the sale of alcohol. By completing the course, it is ensuring that people sell alcohol responsibly, as well as maintain standards in order to minimize alcohol abuse in the UK.