Why to Take Up Professional Security Training Courses
31, October 2019
---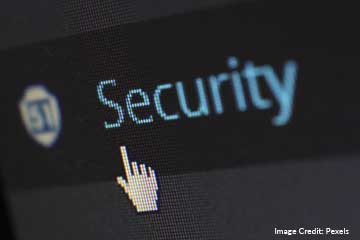 With the growing uncertainties in the modern world, security has become an important issue in almost every field- from industrial sector and traditional security guard to first aid and disaster management. Therefore, security is indeed a lucrative career option as private players and agencies play a big role in the sector. So, if you want this security sector to be your career and profession, you need to go through security training courses to get the professional edge to your abilities and skills. By going through these courses, your appeal for the post of a security job will be stronger, and at the same time you may attract better salary with better talent and skill and abilities.
What Do the Courses Offer?
There are certainly some strong reasons for which you need to go through the courses. These are discussed in this section of this blog.
Furthering the knowledge:
As they say, knowledge is power. If you want to operate smoothly in a particular file you need to have proper knowledge in that particular area. Knowledge gives you a basic understanding of all the know-how of a particular job and all the technical sides necessary for perfect action. The security training courses give you the knowledge related to your course both from theoretical and practical perspectives.
Practical Understanding:
However, knowledge is nothing without a practical understanding and experience. In order to get the optimized used of knowledge, realistic implementation is necessary. The security training courses give you anall-around understanding of what has been theoretically taught so that they can use their knowledge confidently in the field.
The Courses Match Your Need:
The lesion should be delivered to the student depending on the need of the student. Learning need is very important aspect of learning process. Depending on differences in needs, the security training courses are offered through different channels. The courses are offered to you at your desired place by the process of distant learning and open courses. However, if you want to attend class at the training centre, you need not think about the car parking as the training centres are located in the free parking zones.
Choose from A Wide Variety of Options:
However, as the era of specialization is in progress, the demand for specializing experts is increasing in the professional field. You will be glad to know that security training courses offer you highly specialized courses with specialized training programmes for specific activities. You may choose from your field of interest or what you may think fit for yourself. You can choose from a wide range of courses that include door supervisor training, CCTV operator training, security guarding training, conflict management training, training for physical intervention, first aid training, training for fire marshal, etc.
A Suggestion
However, before joining up security training courses you need to search online about the various courses offered by various training providers and compare the fees. You may search on the internet for the effectiveness of the course and the reviews. However, you may enlist your name at SSC Limited to undergo such a course. SSC Limited has an excellent reputation of providing effective security training courses in the UK.